Specializing in organizational behavior and human resource management
The Ph.D. in Business with a concentration in management (organizational behavior and human resource management) is a full-time program designed to prepare students for positions at academic institutions that emphasize quality research and teaching. Students work with multiple faculty members in order to produce top-tier research that will make them competitive in the academic job market.
Our program is small and student-centered, yet connects you to the resources of a large, diverse university and vibrant city. VCU is located in the heart of Richmond, Virginia, which is consistently ranked among the best places to live and work.
Student Centered Program
The small size of our program provides students the opportunity to work closely with faculty on various research projects. This personal attention extends to the small, research‐oriented doctoral seminars that form the core of our academic program. Most importantly, we publish extensively with our students.
Collaborations between Ph.D. students and faculty include all aspects and phases of the research process, ranging from the idea generation and research question development, the study design and data collection, to the data analysis and the writing of the research article. Our program culture is collegial and informal. Students are an integral part of our department and viewed more as colleagues, research partners, and co-authors than as traditional students. Consequently, we encourage all students to work with multiple faculty, not just their advisor or dissertation chair.
World-Renowned Faculty
We are a very productive group of professors that includes world-renowned researchers, including a former president of the Society for Industrial and Organizational Psychology and a co-founder of the metaBUS project.
Overall, our faculty has published extensively in some of our best academic journals, including the Academy of Management Journal, Journal of Applied Psychology, Journal of Management, Leadership Quarterly, Organizational Research Methods, Organization Science, Psychological Bulletin, Personality and Social Psychology Review, Personnel Psychology, and Science.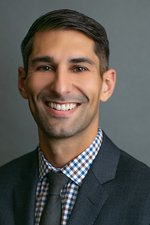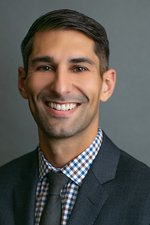 Impactful Research
Our research interests include HR and OB topics as well as methods oriented research.
Past and current projects include answering interesting content-related questions, such as what contributes to the potential assassinations of political leaders and whether tipping in restaurants is related to service quality. Interesting methodology-related projects include the adaptation and development of new analytical tools and approaches and in-depth analyses of the trustworthiness of the published research in our scientific discipline. Whether you are interested in content- or methods-oriented research, "we've got you covered!"
As students prepare to enter the academic job market, the emphasis shifts from participating in faculty-led research to students developing and leading their own research projects. It is not unusual for graduates of our program to stay connected and collaborate with VCU faculty on research throughout their careers.
Curriculum
Our Ph.D. concentration reflects two complementary and overlapping content areas: organizational behavior and human resource management. Small, research-oriented doctoral seminars form the core. To round out your studies, you can select from a variety of elective seminars and courses offered by other VCU academic departments, including psychology and health administration.
Year-by-Year Course Overview Program and Degree Requirements
Assistantships
Graduate research and teaching assistantships are available to support full-time students. Accepted students are provided a graduate assistantship which covers all required tuition and fees, and pays an annual stipend of $24,000. This stipend is compensation for 20 hours per week of teaching and/or research performed for the department. Students making satisfactory progress in the program typically receive tuition and stipend support for four years.
Alumni Affiliations
Our students regularly attend conferences and doctoral consortia that help them foster important relationships with faculty across our field. Graduates of our program are now successful academicians working at excellent universities, including:
Recommended Reading for Prospective Applicants
Dr. Jose Cortina's Advice for Prospective Ph.D. Applicants
This reading answers common questions such as:
Should I pursue a Ph.D. in Management?
What kind of research will I work on?
What is life like as a business school professor?
What's the job market like?
What should I look for in a Ph.D. program?
Classics Reading List
This document is a great way to get to know the key topics in our field
A day in the life of three Ph.D. students
This document will give you an inside look into what you can expect as a Ph.D. student at VCU.
All About Richmond
Visit this website to learn all about Richmond: the historic, artsy, food-obsessed, southern, diverse, laid-back city we love!
Having a smaller cohort of students in the program gave me a lot of opportunities to work closely with faculty who were dedicated to my development as both a scientist and teacher.

ANDREW BENNETT
Old Dominion University
From day one, I was encouraged to attend conferences and doctoral student consortia, which was made easier by the fact that travel support was available. I cannot explain how beneficial it was to present my own research in front of other scholars. It gave me the opportunity to develop a research identity and to establish and foster important relationships with others in our field.

JAMIE FIELD
West Virginia University
The collegial environment and personalized attention from top scholars in the field set the tone for my career. I can trace a number of my most successful publications to one-on-one interactions with faculty while I was a VCU student.

ERNEST O'BOYLE
Indiana University