At the VCU School of Business we're...
Developing world-ready business leaders
Producing impactful research
Fueling ideas with purpose
It all happens here, at the intersection of business and creativity.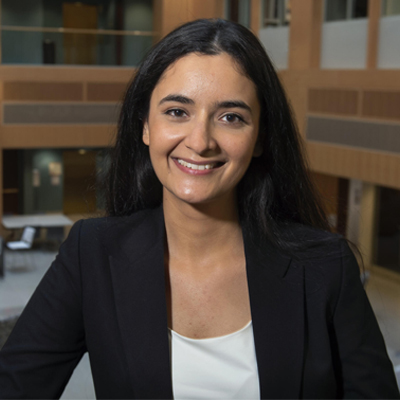 Wednesday, November 30
From doing calculations at her family's bookstore in India to lining up a job at Deloitte, accounting student Simranjeet Kaur is excited for what her future holds.
Monday, November 28
School of Business professor David Berdish and his students strive to help fight food insecurity in the community through a project they have been working on in his classes Supply Chain Management and Analytics and Logistics and Distribution Strategy.
Tuesday, November 22
The fall university wide commencement ceremony will be held on Dec. 10 at the Stuart C. Siegel Center.
View all news »
Quick Facts
Students in undergraduate and graduate programs
Alumni living in Virginia
Ranked Best Online MBA Program nationally, Fortune 2021
Average reported starting salary for undergraduates
Highlights
'ONE VCU' shines at forum focused on symbiosis between VCU Business and new Stravitz-Sanyal Institute for Liver Disease & Metabolic Health
Monday, October 10
The VCU School of Business welcomed Arun J. Sanyal, M.D., director of the new Stravitz-Sanyal Institute for Liver Disease and Metabolic Health, and Arthur L. Kellermann, M.D., M.P.H., senior vice president for health sciences at VCU and CEO of VCU Health System, to Snead Hall for an open discussion about cross-industry collaboration in pursuit of o
Are you having an ideal, disengaged or toxic work day? It matters
Thursday, October 6
VCU School of Business researchers Alexander McKay, Mayoor Mohan and Chris Reina identify five types of work days—and how to avoid the bad ones.
New VCU Business dean believes 'the opportunities here are endless'
Monday, October 3
Naomi Boyd, who gave up ballet for business school after an injury, emphasizes disruption, innovation and questioning "everything" as she starts her tenure.