About the Risk Management and Insurance Trends Talks
Though sessions are held virtually, our goal with the Trends Talks is to bring together risk management and insurance professionals from diverse industry sectors to share and learn about trends, issues, and current events impacting our industry. Please join us!
If you have a session topic or specific speaker idea that you think would be valuable featured in a future Trends Talk, please let us know at

rmi@vcu.edu.
Upcoming Trends Talks
To be announced.
Previous Trends Talks
A Mid-Term Election Discussion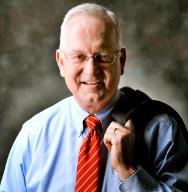 Dr. Holsworth is one of the leading political analysts in Virginia and was the Founding Director of both the Center for Public Policy and the Wilder School of Government and Public Affairs at VCU. He has appeared on almost all the major American television networks. He was named one of the 100 Influentials in Virginia Politics by Campaigns and Elections magazine. Bob is currently a Managing Principal in DecideSmart, a firm that provides analysis and planning assistance to agencies, local governments, nonprofits and private sector companies with governmental interests.
A Conversation on the 2021 Virginia Elections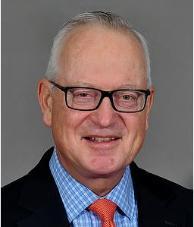 Predicting politics is like predicting the weather. Will national issues play a role in Virginia's election? Longtime political commentator Bob Holsworth will share his predictions of the November 2nd election.
Into the Breach: Navigating the Risk of Sensitive Data


Featuring Beth Waller, Principal, Woods Rogers
Moderated by Courtney Hart, Senior Regional Vice President, FCCI Insurance Group
From ransomware double extortion events to Virginia's new data protection statute, the risk surrounding an organization's management of sensitive data has never been higher. This fast paced session will examine current threats in the cybersecurity landscape and the new frontier of privacy regulations, including practical steps organizations can take now to be prepared for all scenarios.
An Economic Viewpoint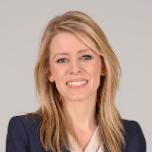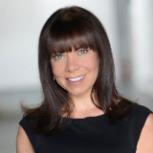 Featuring Renee Haltom, Vice President and Regional Executive, The Federal Reserve Bank of Richmond
Moderated by Jenni Lee Crocker, Managing Director/ Virginia Office Head,

Marsh & McLennan Companies
Moderated by Jenni Lee Crocker, Renee Haltom will discuss the current state of the national, regional, and state economy with projections of the post-COVID-19 environment, long-term changes brought on by the pandemic, and much more.
The Fundamentals of Thinking- Getting to Neutral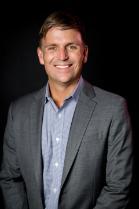 Featuring Trevor Moawad, Limitless Minds
Trevor Moawad is a renowned Mental Conditioning expert, best-selling author and strategic advisor to some of the world's most elite performers. In 2017, Trevor was named the "Sports World's Best Brain Trainer" by Sports Illustrated. From Ft. Bragg to Harvard Business School, from elite Quarterbacks to top-level CEOs. Moawad's mission is clear – to motivate the motivated. This session is great for any group or individual who or wants to improve their overall mindset and approach to business and life. Attendees will learn how to apply lessons and strategies from some of the most elite performers directly to their own careers. Learn more about Trevor here.
Editor's note: Trevor Moawad, renowned mental conditioning expert and best selling author, died Wednesday, September 15, 2021. Moawad's death was announced in a statement by Limitless Minds, the company he founded.

Sponsored by: